Driving Excellence in the Global Rail Industry
A comprehensive portfolio of rail and track solutions providing, maintaining, and supporting all assets.
Our performance critical engineering solutions fulfil an essential role in maintaining the safe and reliable operation of rail networks around the world.
Innovative Solutions for the Rail Industry
L.B. Foster offers a full suite of track components, friction management products and services, Total Track Monitoring products, and technologies that support critical rail infrastructure and safety.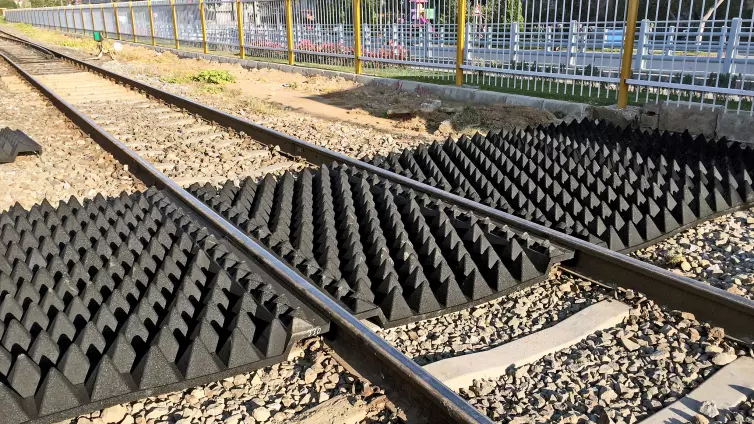 Anti-Trespass Panels
L.B. Foster's Anti-Trespass panels deter and protect the safety of pedestrian trespass at rail crossings, platforms and yard entrances. Made from environmentally friendly...
L.B. Foster Rail Products