Driving Excellence in the Infrastructure Industries
We encourage an environment that fosters creativity, innovation, and continuous improvement.
We employ the latest advanced technologies and innovative solutions, enabling us to design and deploy structures that are not only highly efficient and durable, but also have a positive impact on the world around us.
Whether we are building state-of-the-art buildings and bridges, smoothing journeys or deploying advanced digital or automated manufacturing technologies, our goal is always to enhance the environment and improve the lives of those who use it.
Innovative Solutions for the Infrastructure Sector
We understand that keeping things moving is essential to delivering a reliable and efficient service for our customers.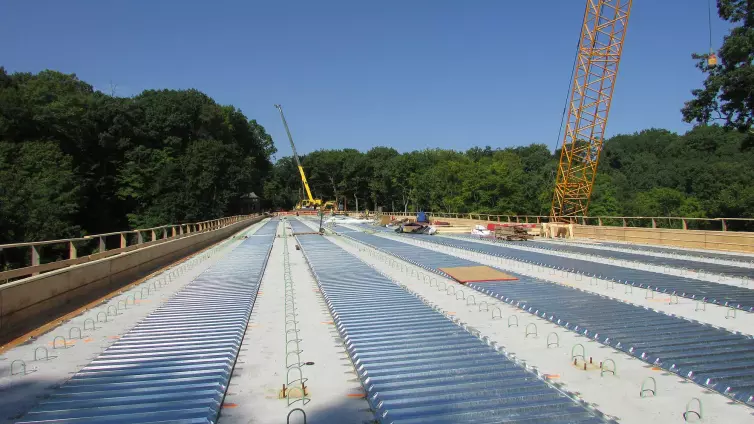 Bridge Forms
Our manufactured bridge forms are ideal for special design applications, tight construction schedules, quick installation processes and innovative solutions.
L.B. Foster Infrastructure Products